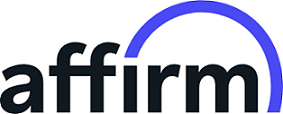 With Affirm you can split your purchase into budget-friendly payments.
How does it work?
Select Affirm as your payment method at checkout to see if you qualify.
Choose to pay over time in 3, 6, or 12 months equal installments. For example, a $700 purchase might cost $63.27/mo over 12 months at 15% APR. See footer for details.
Will I be charged any interest?
If your payment plan includes interest, you'll see that upfront at checkout. You'll never be charged more than what you agree to.
Will I be charged any late fees?
Affirm never charges any hidden or late fees! Complete terms will be available to you at checkout.
If I pay off my installments early on an interest plan, will I be charged less?
If you want to pay off your loan early, you will not pay any interest that hasn't accrued yet.
Is there a minimum order amount?
Yes, the minimum order amount is $100.
My order split, can I use affirm to cover all orders?
At this time, Newegg.ca orders that split into multiple orders cannot all be covered by the payment method affirm.
How do I contact Affirm?
You can select a topic to get assistance with through the following contact Affirm link. If available, you can also select the "Affirm Digital Assistant" found in the lower right hand of your desktop screen.